Roadrunner Email Login (RR.com).
Log in to your RoadRunner Webmail, TWC Email or RR.com Email, account in seconds, and get help with the most common login problems.
RoadRunner Email is an email service, which is currently operated by Charter Communications as part of its Spectrum brand. RoadRunner was a brand name used for Time Warner Cable's internet services, but the Time Warner Cable, BrightHouse and RoadRunner email brands no longer exist, with the internet services being re-branded as Spectrum. Spectrum Email is now the umbrella brand for all email addresses that ends in twc.com, roadrunner.com, .rr.com, and charter.net.
This re-branding has occurred in almost all markets, yet RoadRunner email addresses are still supported as part of the old brand's legacy. Users with a RoadRunner email address can continue to access their inbox, send and receive emails, and make use of all of the features provided, but the service operates under the Spectrum banner.
Roadrunner Webmail Sign Up.
How Do I Sign Up For a RoadRunner Email Account?
Due to the aforementioned re-branding process, the old rr.com and webmail.runner.com web addresses no longer work and you will need to use the updated sign up page, connected to the Spectrum website. In order to sign up for an email account, you must be a Spectrum customer and you must have a Spectrum.net username and password.
Yyou can do so by going to the main homepage ( www.spectrum.net ) and clicking on the link labelled 'Create a Username'.
Roadrunner Email Login – RR.com Login.
How Do I Log In to My Roadrunner Email Account?
NOTE: The old Roadrunner Webmail login pages at https://webmail.roadrunner.com/, https://mail.twcbc.com/ and https://webmail.cfl.rr.com/ and are no longer functioning. Confusingly, the urls are still indexed by the major search engines, but they will not open. The page at www.rr.com will open, but it is a holding page only.
Instead, you can log in to your account at any time by going to the main Spectrum login page: https://www.spectrum.net/login. It is important to remember that the old URLs for RoadRunner and TWC no longer work, so you will need to use this updated URL.
From there, enter your username in the first field and your password in the second field, then complete the CAPTCHA security challenge, before clicking the 'Sign In' button at the bottom of the screen.
If you are attempting to log in to a sub account email address, rather than a main Spectrum account, you should enter the username and password combination for the sub account.
Once you have signed in to your Spectrum account, click on the envelope icon at the top of the screen.
I Have Forgotten My Roadrunner Email Password. How Do I Recover It?
As with any service of this type, it is inevitable that some users will forget either their username or password. Thankfully, the Spectrum or RoadRunner email service has been set up with this eventuality in mind and includes a built-in recovery process, meaning you will not be locked out of your account for good.
To recover either your username or password, go to the login page as normal, but rather than entering your credentials, click on the link labelled 'Forgot Username or Password?' – or alternatively, click here.
From there, simply follow the instructions on the page and provide the requested information in order to either retrieve your username, or to reset your password, and ultimately regain access to your account.
Roadrunner Email Login Help.
I Cannot Log In to My Roadrunner Mail Account – What Could the Problem Be?
At times, users may run into problems with the RoadRunner Email login process. However, the majority of these issues have a relatively easy solution. Therefore, for most users, the biggest challenge is actually identifying the cause of the problem, rather than resolving it. This typically requires testing for common issues.
The first step is to check that your internet connection is working and you can do this by visiting any other website. If the website loads, your connection is working. If it doesn't load, the issue is likely to be with your connection. Try resetting your router or hub and re-starting your web browser, or contact your ISP for assistance.
It is important to remember that the old domains, like RR.com and webmail.runner.com are no longer active. The correct login page to use is: https://www.spectrum.net/login.
Check that you are definitely entering your login credentials correctly, paying attention to any possible typing errors. Common mistakes include forgetting a SPACE when there should be one, or including a SPACE when it isn't required. You should also remember that your password is case sensitive, so take care with upper and lower case letter placement. Moreover, you should ensure the CAPS LOCK and NUM LOCK features are both switched off.
From time to time, the Spectrum or RoadRunner servers may experience problems that could make it difficult to sign in. This is a rare occurrence, but when it does happen the only real solution is to try again later on. You can check if the servers are currently down by visitting www.isitdownrightnow.com/spectrum.net.html.
If none of these possible explanations seem to be the cause of the problem, you might want to try signing in from a different device, or using a different web browser. This will help you to ascertain whether the issue is specific to your device, or you browser. Alternatively, you could try signing in using your browser's 'incognito' mode.
If any of these browser methods work, the problem is likely to be with your cache or temporary files. To resolve this, clear all of your browser data, including your history, cache, cookies, saved forms and saved passwords. Then, restart your browser and attempt to log in to your email account again.
The final thing to check is whether you have plug-ins or software that could be interfering with the login process or the CAPTCHA. To check this, disable your browser plug-ins. If that does not fix the problem, try temporarily disabling any ad-blocking software, anti-virus software or anti-malware software you have running.
If you are still having problems logging in, or if you have another issue, or a tip, then add a comment below.
Other Guides.
Step-by-step tutorials. Create a new email account in less than 2 minutes.
Learn how to sign up for an email account at Yahoo Mail, Gmail, AOL Mail, TWC Mail, RoadRunner Mail, iCloud Email, ATT.net Mail and MSN Hotmail in seconds, and get answers to frequently asked questions and common login problems.
We have also provided recommendations for the best free email provideers.
Creating an email account has never been easier.
Create an Email Account – For Free.
Choose a Tutorial:
Choose a Login Help Guide.
What is Email?
Email, short for 'electronic mail' and sometimes written as 'e-mail', is a method of sending a receiving messages through the use of computer networks, such as the internet, and electronic devices, including computers, mobile phones and tablets. These messages may consist of text and images, and may also contain other attached files.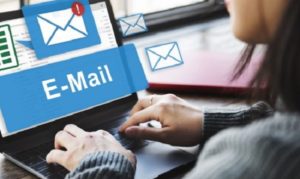 The history of email can be traced back to the 1960s, when computer-based mail messaging was first utilised.
It is widely accepted that the first email, as we know it today, was sent in 1971 using the ARPANET, which was a forerunner of the internet.
In 1996, the volume of sent emails overtook postal mail for the first time.
Email Addresses.
Each email user has their own unique email address, which other email users can utilise to send them mail. Email addresses all follow the same basic format, which is as follows: [username]@[domain name] – e.g. [email protected] Typically, the user will be able to choose their own username, although it may be allocated to them. The domain name refers to the domain which hosts the email service that particular user is using.
What Are the Most Popular Free Email Services?
Today, there are a large number of free email services available for users and the vast majority offer a webmail service, meaning that emails can be accessed through an internet browser. Some of the most popular services are:
Gmail – The most popular webmail service, operated by Google.
Outlook.com – Operated by Microsoft and formerly known as Hotmail.
Yahoo! Mail – An email service offered by the popular web company Yahoo!
Zoho Mail – Geared towards businesses and professional users.
iCloud Mail – A free email service for Apple users.
Pros and Cons of Using Email.
One of the most significant advantages of email over more conventional postal mail is the ability to send and receive messages almost instantaneously. Messages can be sent to almost anywhere in the world and can be accessed from any compatible electronic device that is connected to the internet. Aside from the cost of an internet connection, email is also completely free. Unlike with postal mail, there is no need to purchase an envelope, a stamp, or paper, as the mail is sent electronically. This also offers environmental benefits, by reducing the amount of paper and packaging that is used to send information to people. Attachments allow users to send files to one another and multiple files can be attached to the same email, making data transfers simple. Moreover, an email can be sent to multiple email addresses, facilitating mass communication.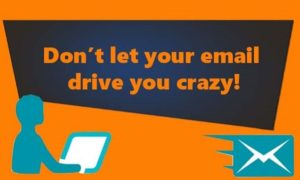 Emails are stored electronically, which is both a pro and a con. Electronic storage potentially means that mail can be stored for long periods of time, perhaps even indefinitely, without taking up physical space. However, the email provider could potentially terminate their service, making it impossible to access stored mail. Another potential drawback is that mail can only be sent to people with an active email address and can only be accessed where there is an internet connection. Moreover, spam email has become a problem, attachments sent via email may contain viruses and some people change email addresses regularly as they switch jobs or ISPs.
Other Login Websites.
Liteblue Mobile Login
MythDHR Login
Mynordstrom – Login Page
UK Login:
ASDA Walmartone – Schedule
Thank You!